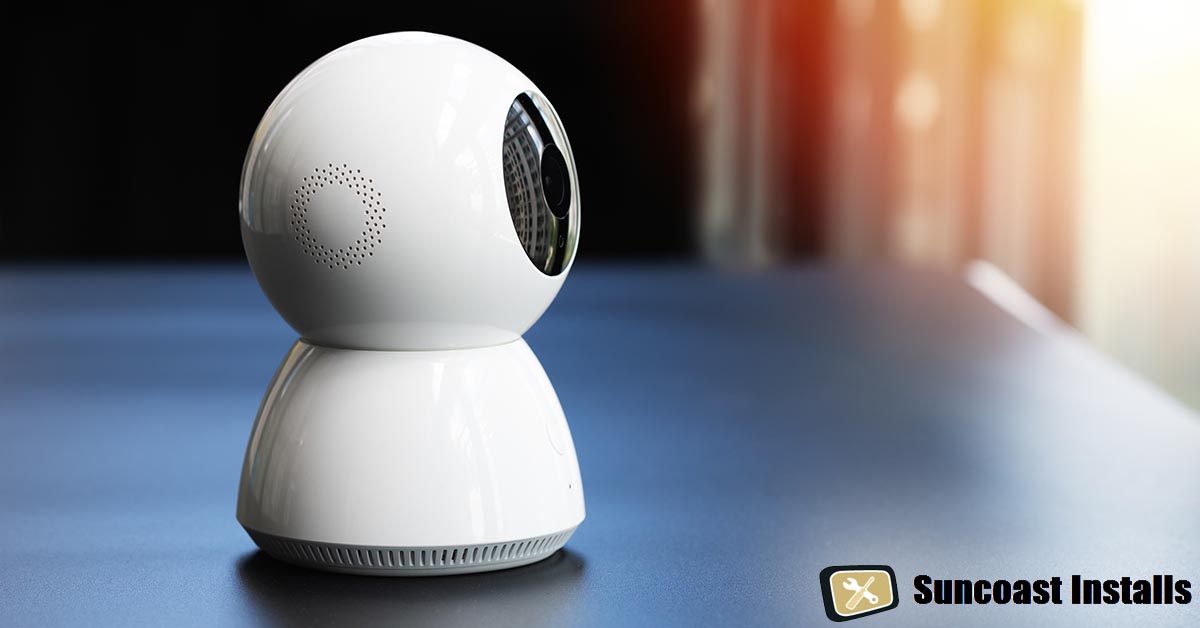 When it comes to Westchase Blink camera installation, there are many great benefits of having the system itself, but there are also a number of benefits that come with having a professional perform your installation for you. Today we want to talk a little bit about some of the benefits of having a Westchase pro installer come out to you.
Westchase Blink Camera Installation: Benefits of Professional Installation
Installation Right Away
We've all been there – you purchase something for your home with the intention of installing it right away, but then something comes up and that purchase is still sitting on the countertop or floor six months later. If you are looking into the Blink camera, the chances are that you are in need of a home security solution and in this instance, waiting around isn't going to do you any favors.
When you call a professional installation service like Suncoast Installs, you don't have to worry about leaving that purchase sitting around or having to make time for installation! Just call us and we'll set you up with an appointment with our installation technicians right away so that you can secure your home ASAP!
Correct Setup
If you're not exactly "tech savvy", installing anything technological can be frustrating but it can also lead to improper installation. A home security system component isn't something that you want to risk installing improperly not only because it is a waste of your money but also because improper installation can mean that your home security system isn't performing the way it should. This can mean anything from your camera not capturing any picture to not recording footage and both of these things mean that your home is just not being protected in the way it should be.
Having a professional installer come out to install your home security cameras for you ensures that your cameras are set up properly so that you get the features that you paid for when you purchased your cameras. Having a Suncoast Installs professional come out also means that your technician will double check that everything is working before they leave.
System Use Information
Not all Blink camera installers will do this for you, but here at Suncoast Installs, our installers will help you to set up your new security cameras and show you how to use them. Much like having a new TV setup and not knowing how to use the remote, having your security cameras installed without knowing how to use the app that comes with it renders your new security camera at least partly useless.
At Suncoast Installs we believe in full service and that means that you are satisfied with our service to you. We know that you can't be satisfied with that service if you're left with a security camera that you don't know how to use!
Discounted Package Services
Depending on the installation company that you choose and whether you are in need of other home installation services, having a professional installer take care of your home security system installation can save you money on other services too. For example, if you just moved into your home and you have a variety of installation jobs doing – ceiling fan installation, wall mounting TV's, installing a surround sound system, etc. – you can talk to the installation company about any bulk service discounts they offer.
Here at Suncoast Installs we often work with customers who need multiple installation services so that they can get the best deal for their money without having to sacrifice the quality of service.
Warranteed Service
When you decide to install your own home security camera or you have a local handyman do the installation for you, you are missing out on the warranty offered by professional installation companies. Why does this matter? Because a warranty ensures that if the installation work you receive isn't up to par, you have a means of pursuing a satisfactory solution. Conversely, choosing the handyman down the street to install your system doesn't guarantee any type of satisfaction so if you are dissatisfied, you face a very long and arduous court process if you wish to have the situation put right.
Here at Suncoast Installs, our clients receive a three-year warranty on the services that we provide so that you never have to worry about shoddy workmanship!
Ready to Call a Westchase Blink Camera Installation Expert?
If you're ready to call a Westchase Blink camera installation expert to help you with your installation, Suncoast Installs is here to help. Just pick up the phone and give us a call today at 727-480-8358 and we'll get you set up with an appointment with one of our professional installers right away!