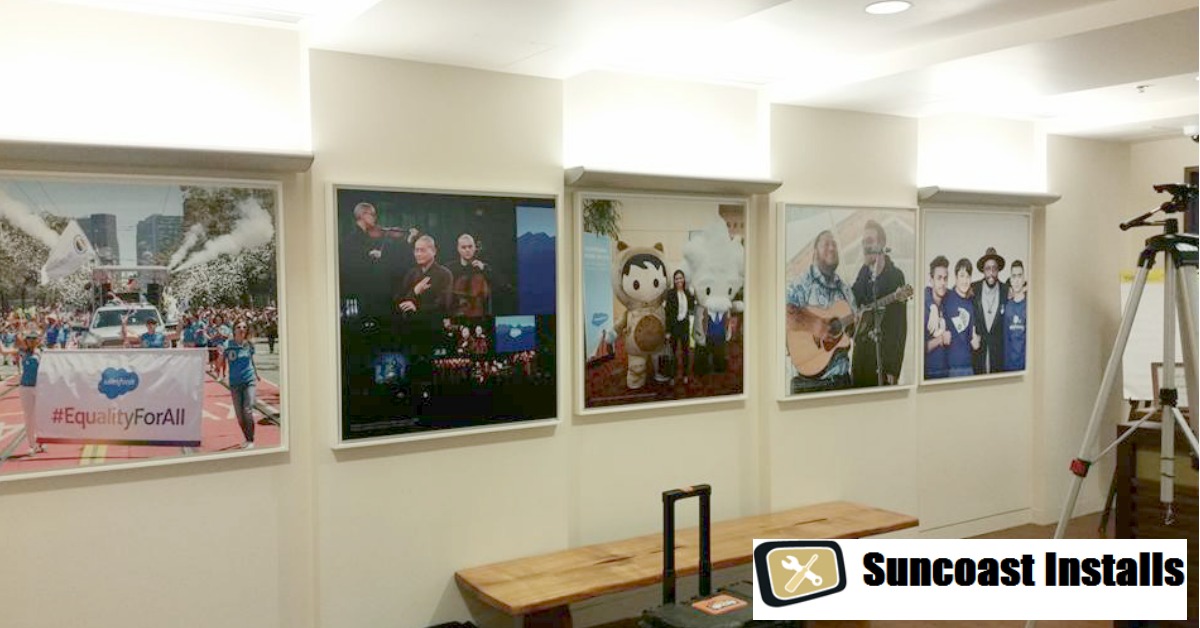 It doesn't matter to us if you're a residential or a corporate customer looking for art installation Tampa can trust! Here at Suncoast Installs, we are here to serve all of your art installation needs no matter who you are or what it is you need installed! Why should you call us? Because we are the best.
Why We Are the Art Installation Tampa Prefers
Whether you have a Picasso or whether you are hanging your child's first piece of artwork, Suncoast Installs is the company to call! What makes us stand apart from those other guys out there?
We Can Mount Your Artwork Just About Anywhere
Unlike other companies who limit where they can or will install your artwork, here at Suncoast we can mount your pieces on drywall, concrete, plaster, stone, and above fireplaces!
We Have a Wide Service Area
Where some installation companies limit their service area to a single county, Suncoast offers art installation services in Pasco, Pinellas, and Hillsborough counties!
We Have the Tools and Tricks to Do Things Right!
We use the latest equipment, techniques, training, and hardware to ensure that your art installation or picture hanging job is done right the first time, every time.
We Aren't Just Handymen!
All of our installers are professionally trained art installation experts who are insured and provide you with a satisfaction guarantee on all of the work they do for you from start to finish!
We Provide You with An Up Front Quote!
We don't want to leave you guessing when it comes to the cost of the work we do for you, that's why we provide you with a free upfront quote so that you know how much you can expect to spend.
Call Us Today For Your Art Installation Tampa!
If you are looking for guaranteed service from a professional who knows all of the in's and out's of art installation, then give us a call! You can reach us at 727-480-8358 on Monday through Friday from 9 am to 6 pm and on Saturday from 9 am to 2 pm!