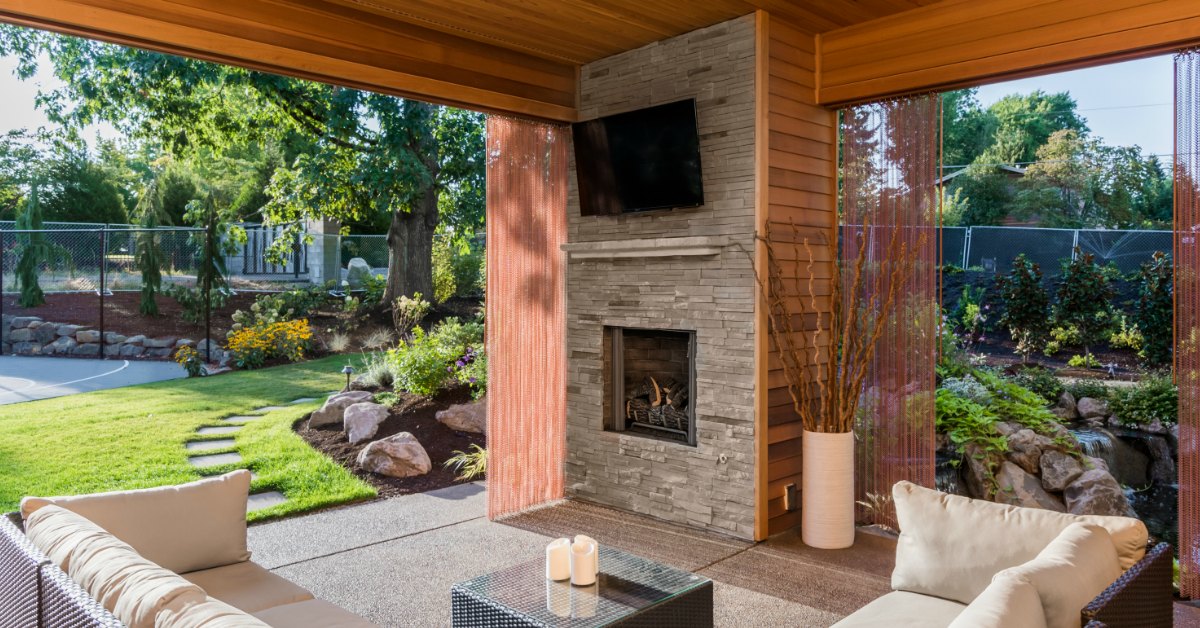 There are many tools available that make mounting a flatscreen easier than ever, but outdoor TV installation continues to pose problems for many. There are so many considerations to be made that outdoor TV installation is simply not a job for the amateur DIY'er.
Outdoor TV Installation Tips Video
1. Is Your TV Right for Outdoor TV Installation?
Depending on where you want to mount your TV outdoors, you may need to invest in a TV that has been fully weatherproofed.
When should your TV be weatherproofed? Anytime that your TV is going to be exposed to direct sunlight or inclimate weather, you need to ensure that your electronic components are protected.
Mounting a "normal" TV that is not weatherproofed within the range of direct elements will result in damage to your TV. How close is too close to the elements? Your TV should be completely protected at all times! If you are unsure as to whether your TV will be fully protected against the elements, call us and we will help you with your TV installation outdoors.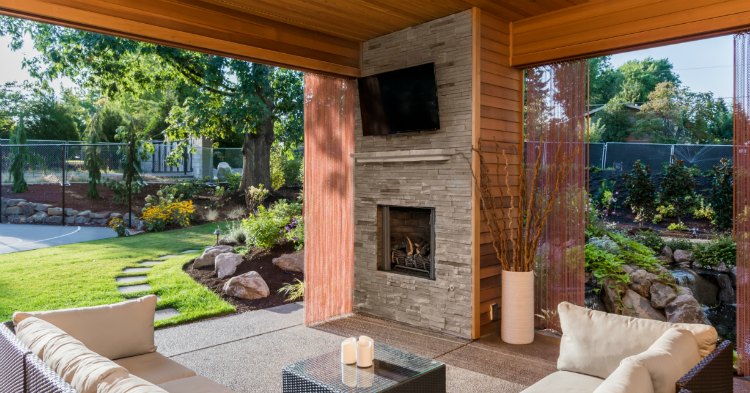 2. Access to Power
Access to power is particularly important when tackling outdoor TV installation. To maximize safety as well as aesthetic appeal, hiding or covering wiring is crucial.
We always recommend using a mounting wall that has an existing power source and one that is easily drilled to run wiring behind the wall. If this is not possible, outdoor TV mounting is still possible, but it gets a little more complicated and you definitely need a professional to come in and help!
3. The Right Tools for the Job
Depending on the wall where you want to mount your outdoor TV, it's important to consider any challenges you may face. Not only do you have the "traditional" concerns of avoiding puncturing pipes within the wall etc., but you also have much harder to drill wall surfaces.
Whether you are drilling through drywall, stucco or masonry, it's crucial that you use the right tools, the right size tool fittings, and the right speed. This will help to prevent any damage to your wall surfaces.
Drilling outdoor walls can be stressful, however, and keep in mind that when you have a professional do it for you, they are insured for any potential damage that may result. Of course, a licensed, trained, professional will rarely have such an incident, but it's always best to know that you are protected for damages should they occur!
4. The Right Mount for your TV
The right mount for outdoor TV installation is extremely important since your outdoor viewing area is often much broader than in your living room. Your aim is to have the largest viewing area but also the option to alter your viewing area if needed.
We always recommend tilting or fully mobile TV mounts for outdoor TV mounting. These types of mounts will allow you to fully adjust your TV position on the wall for optimal viewing.
Intimidated by the idea of outdoor TV installation? Don't panic, we are here to help! Just give us a call at 727-480-8358 or contact us and we can have your TV professionally mounted outdoors in no time at all!