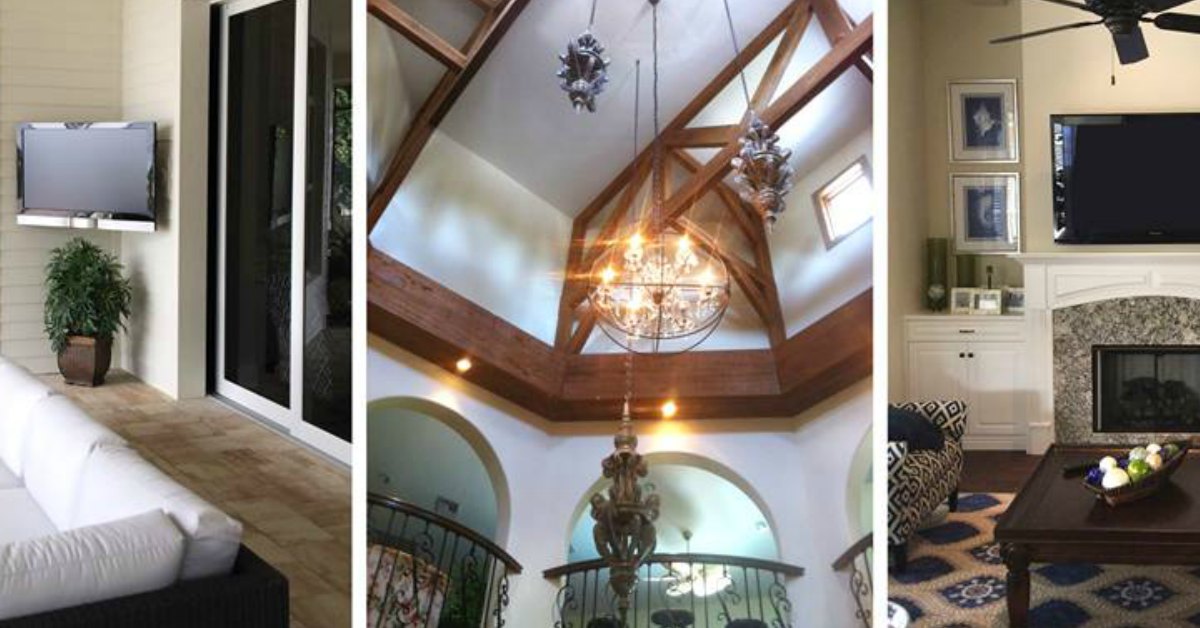 Professional wall mounting is a service that not many people know exists but it's a service that everyone could use. In fact, there are so many benefits to hiring a pro we're going to talk about five of them today!
5 Benefits of Hiring a Pro For Your Mount Project
1. Showcase Your Art with Style
When mounting your newest art acquisition a mounting professional will not only make sure that your newest piece takes pride of place, but they'll make sure that you have perfect lighting as well. Never worry about your prized piece falling from the wall either because a professional will get your art piece anchored the right way every time.
2. A Pro Isn't Afraid of Heights
Have a new chandelier to hang in your foyer? Not sure about heights? Call in a professional mounter who not only tackles heights with ease but who has the tools to tackle those heights! Forget those sweaty palms and racing heart rate, just leave the job to the professionals.
3. No Job Too Big
Even if you're looking to hook up a huge TV video wall panel, a professional mounter can help you to get the job done right. You don't have to worry about hiding cables, linking together screens, or even getting those screens straight because a pro can get it done without your having to lift a finger.
4. No Electrical Woes
Have a new ceiling fan but don't know the first thing about electricity and don't trust yourself to learn on the job? Then hire a mounting professional! They have the knowledge and skill to get your fan set up and working and you don't have to know a thing about electrical wiring!
5. Security At It's Best!
It doesn't matter if you are mounting a television, a piece of art, or a ceiling fan it's crucial that your installation and mounting job is as secure as it can be. Security isn't just important for the sake of your TV or art piece, it's also important for the safety of everyone in your home!
Give Us a Call!
If you live in the Tampa Bay area and could use the help of a professional to complete your mount projects, Suncoast Installs can help! Just give us a call at 727-480-8358 and we'll set you up with an appointment right away.