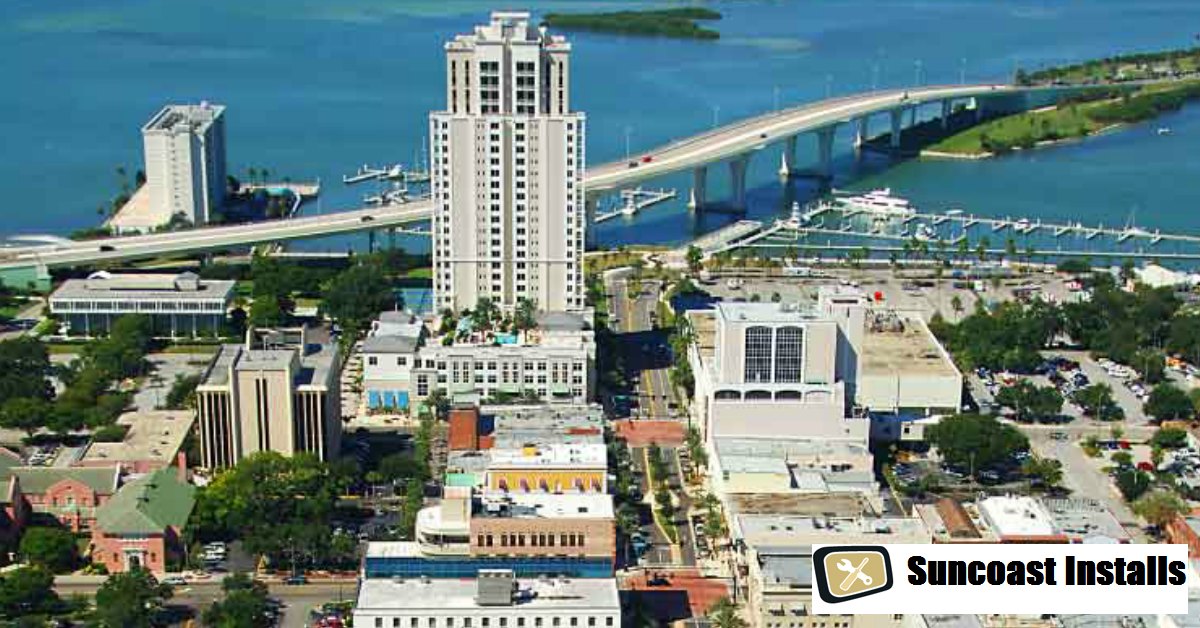 Don't hire just any TV installation company Clearwater Beach, Florida! When it comes to TV installation, you want to hire someone you can trust and West Florida trusts Suncoast Installs!
The Best TV Installation Company Clearwater Has to Offer
Sure, there are a million and one TV installation company choices in Clearwater, but when it comes to quality of service, Suncoast has the edge.
Since 1999, Suncoast Installs has been providing Western Floridians with every TV installation job on the spectrum. Whether you are looking for on-the-wall installation or table-top installation, we can do it all.
Why Are We the Best TV Installation Company Clearwater Has?
Just what is it that makes us the best? What makes us better than our competitors? Allow us to share with you just a few of the reasons!
We have 18 years of experience with TV installations in West Florida.
Our employees are friendly to be around, so don't expect any grumpy installations from us!
Our TV installation services are affordable and range from $124.99 to $199.99 for TV's up to 70″.
We can handle basic and advanced TV installation jobs indoors and out!
We give you an appointment time NOT an appointment window, that means that you don't have to wait all day for us to show up!
We stick to our quotes. When you get a quote for a job from us, we stick to that quote. We will never ask you to pay more for the service you have been quoted for.
Suncoast Installers will always clean up any work area and remove any debris from the installation site.
We never leave you hanging, we'll program the simple functions into your remote control before we leave.
We give you a three-year warranty on our services so you can rest easy knowing that you are receiving quality service.
How Do You Hire the Best TV Installation Company Clearwater Has to Offer?
Do you have a TV installation job that you need doing in Clearwater or West Florida? If so and you want to see our services for yourself, we'd be happy to help! Just give us a call at 727-480-8358 and let us know what you are looking for!  After we get everything we need from you, we will be able to give you a quote and set you up with an appointment time. You can rest assured too that when we give you an appointment time, we will be there on time, every time!