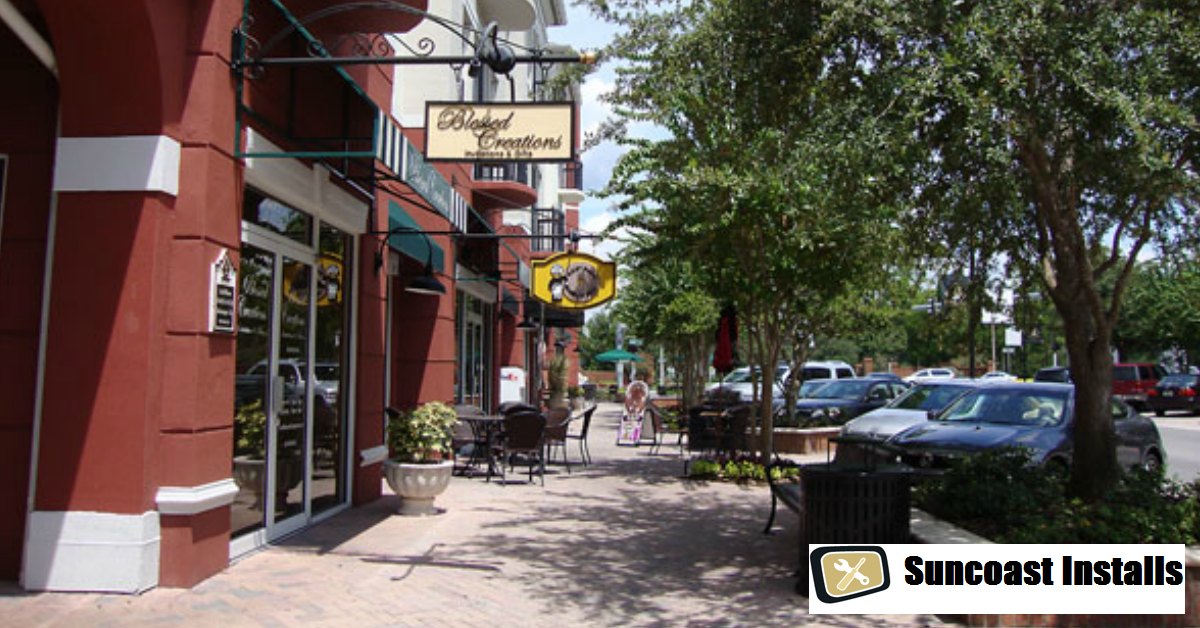 Are you looking for TV installation West Chase? If so, then you're in the right place!
Since 1999, Suncoast Installs has been completing TV installation services in West Florida. With customer satisfaction as our number one priority, we have made friends all over the West Coast of the state and we're always looking to make more!
What is it that makes us stand out from any other TV installation West Chase company? Well, we like to think it's our personalities, but it would also be our top of the line service.
TV Installation West Chase Can Brag About!
When you hire someone for your TV installation West Chase, we know what you are expecting.
You call the installation company, they give you an "appointment", then you wait all day for them to show up.
When they finally do show up, they trek through your house, leave debris behind, and you never see them again.
Did we get it about right?
Well, Suncoast Installs is different in every aspect.
How is Suncoast Installs Different?
To begin with, when we give you an appointment for your TV installation, we give you an appointment TIME. No, that's not "sometime between 8 and 5." We give you an actual time, as in 3:30 pm on Wednesday. Then shockingly, WE SHOW UP!
Once we show up, we get right to work because we know that your time is precious. Don't worry though, we don't rush through your job, we believe in quality work because word of mouth travels fast!
Once your job is complete, we will always clean up any dust and remove any debris from your job. We don't want to leave your house a mess when we head out!
We don't just run out of the door when we've finished your installation, though. We know how much of a pain it can be to set up your remote control and video components, so we will help you out with that before we go. When you hire us to do your TV installation West Chase, we set up the basic remote control functions and up to three video components with your installation fee.
Think that's all you're going to get? Nope! We will also give you a 3-year warranty on our service.
Why do we offer you three years of warranty service? Because we are that confident in our services.
Ready For Your TV Installation?
Ready for your TV installation now? Pick up the phone and give us a call at 727-480-8358 and we'll get you set up for our soonest appointment!