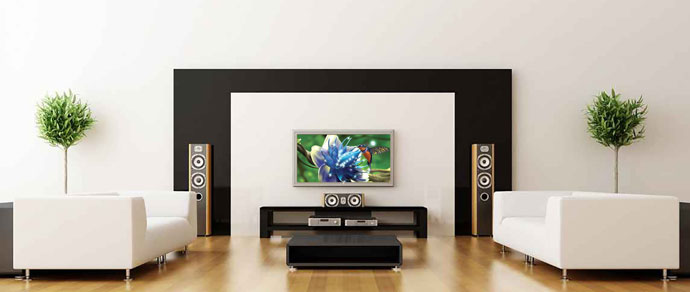 When it comes to TV installation services, Suncoast Installs has plenty of satisfied customers who can attest to their quality, timely service, and courteous manner. Suncoast Installs also knows, however, that sometimes you need more than someone else's word as proof of a job well done! So, take a look at these 5 pictures from recent TV installation services provided by the Suncoast Installs team!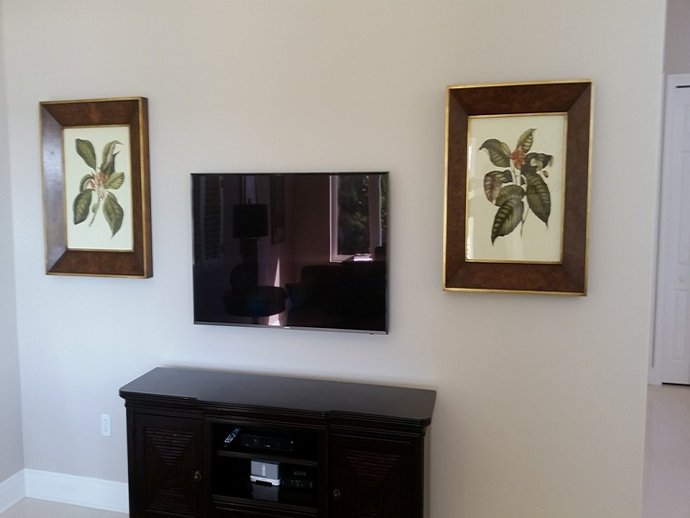 Parallel TV Installation Services
There are few things more frustrating than trying to line up and mount your TV so that it runs parallel to two paintings. You either find yourself in need of an extra hand or two, or you mount the TV, step back, and find that everything is an inch off in one direction!
Fortunately, Suncoast Installs has plenty of parallel TV installation services under our belt and knocked this one out in no time at all!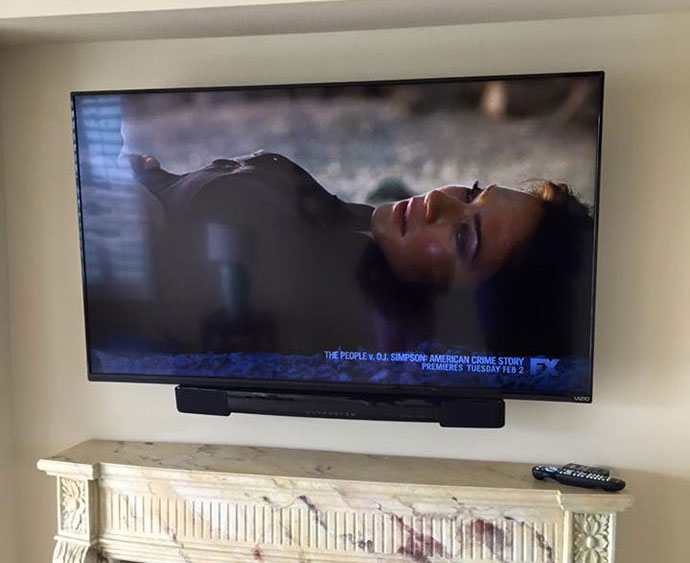 Fireplace TV Installation Services
Whether you have a wooden entertainment center built in to your fireplace like this client or a solid brick fireplace, fireplace TV installation can be tricky! All too often, when doing this job themselves, homeowners wind up splitting the delicate wooden framework of an entertainment center or shattering bricks!
Fireplace TV installation services are no problem for Suncoast Installs, though! With the right tools and plenty of experience, clients like this get their dream TV setup in no time at all!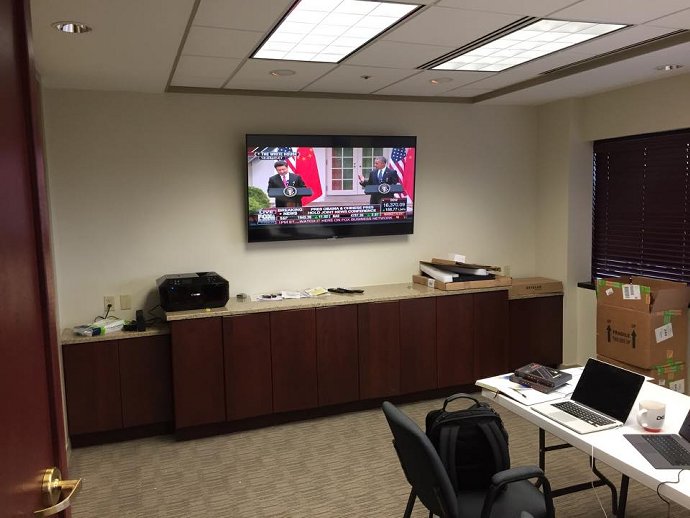 Office TV Installation Services
Office TV installation is a project that most people shy away from. Not only does the TV itself have to be precisely hung, but wiring must be well hidden for a neat appearance. The fear of judgement of personal skills, business appearance, or inability to neatly channel wiring, is what most often keeps people from taking on this task themselves!
As luck would have it, Suncoast Installations have plenty of experience with office TV installation services which makes their work impeccable and their technicians unflappable!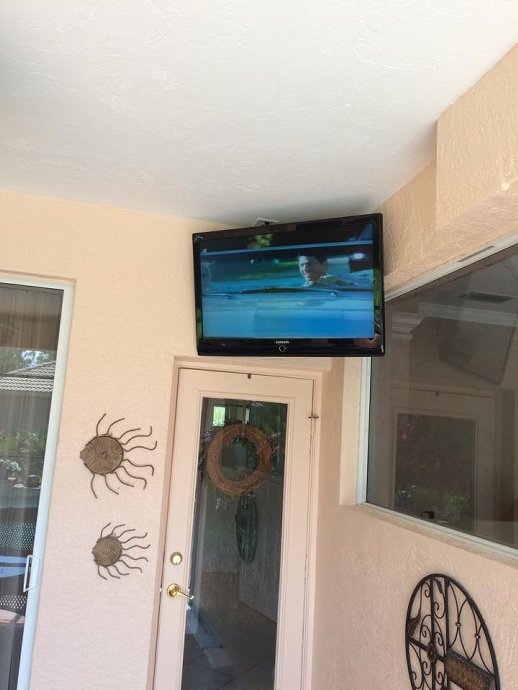 Overhead TV Installation Services
One of the most challenging TV installations is overhead TV mounting. Plenty of homeowners dream of an overhead TV mounted overhead in the kitchen or sunroom, but the idea of climbing up a ladder while balancing a television in hand is certainly not very appealing!
Luckily, Suncoast Installs knows their stuff and with many overhead TV installation services under their belts, they don't even flinch when it comes to climbing up that ladder! In no time at all they can have an overhead TV mounted, wiring hidden, and your favorite team streaming!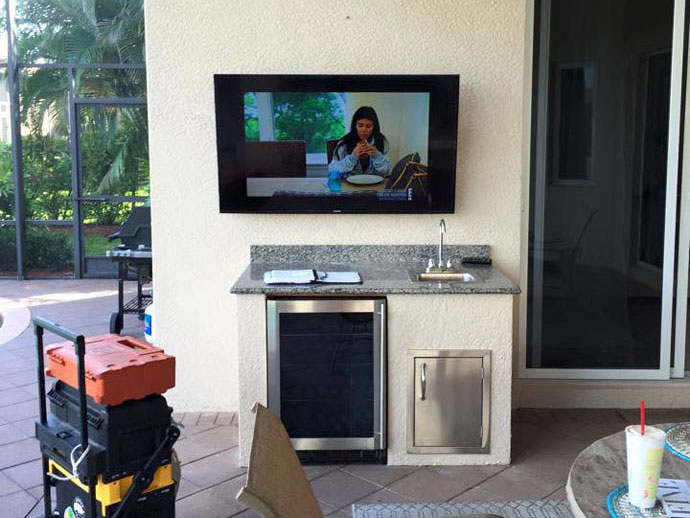 Outdoor TV Installation Services
Outdoor TV installation requires a little extra finesse. The exterior walls of the home can be much more difficult to work with and because of this, few homeowners even think about TV access on the covered porch.
Outdoor TV access is more than possible with the help of Suncoast Installs, however. With a comprehensive kit of tools, Suncoast Installs has the right tools to neatly and carefully go through exterior walls for outdoor TV installation services with hidden wiring!
Have Tricky TV Installation Services You Need Completing?
If you find yourself with a tricky TV installation job on your hands, just give Suncoast Installs a call at 727-480-8358 and let us do all the heavy lifting!
[ninja_forms id=1]