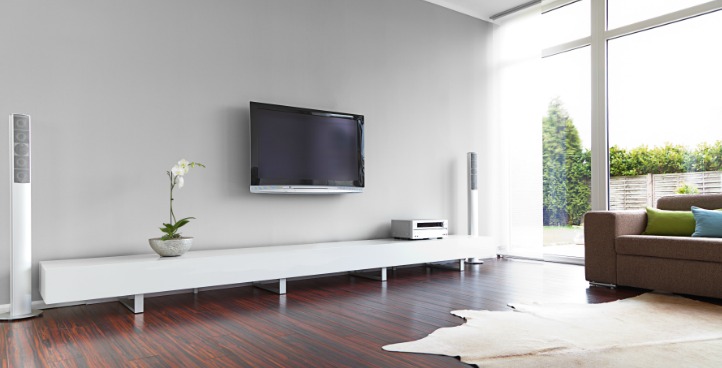 When it comes to TV installation, there are plenty of companies ready and willing to help you to hang that screen. The problem is, however, that most of those companies don't have the experience and training necessary to do it well. The safety of your family, the security of your TV, and even the integrity of your home structure all depend on who you choose to do your TV installation! So, how do you go about getting the best TV installation company?
The Best TV Installation Companies Offer a Work Guarantee
TV installation companies that are confident in their work and the skills of their employees offer a guarantee. A guarantee, such as the three-year guarantee offered by Suncoast Installs, not only shows confidence in skill, but it also provides a blanket of security for you as a homeowner.
The Best TV Installation Companies Offer a Price Quote Guarantee
Companies that fail to offer guarantees on price quotes are companies that don't bat an eyelid at tacking on an extra $100 to your bill for your job being more complex than anticipated. When a TV installation company offers a price quote, you can be confident that the price you quoted is the price that you are going to pay.
The Best TV Installation Companies Offer a Variety of Services
A quality company should offer various types of TV installation services as well as the installation of other electronic components. Variety in service means technicians who are experienced with a wide range of applications of their skill. Technicians who are not as skilled, however, are likely only to have mastered a single installation technique without understanding the processes behind it.
The Best TV Installation Companies Have Great Reviews!
One of the best ways to determine whether a company is well reputed is to take a look at their reviews! Quality companies with courteous employees and good service will always be reflected in the reviews of their clients. Of course, not everyone is going to be satisfied 100% of the time, but if a company has more bad reviews than good, then it's time to run the other way! If, however, a company has mostly positive reviews from various review portals (such as Yelp! And Google reviews) then the chances are that they are a reputable company to work with.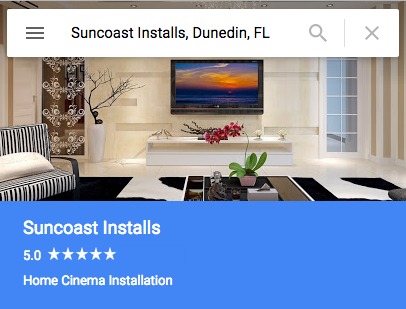 The Best TV Installation Companies Offer You the Information You Need Prior to Hiring Them!
A lot of companies like to keep their fees a mystery. These same companies are the ones who don't hesitate to add on $100 to your original price quote. A good company, however, will provide you with a ballpark cost upon your initial call, provide you a detailed quote after your consultation, and will honor that quote when the time of installation comes. A good company will not hide their fees from you, alter those fees after installation, or tack on mysterious costs that you weren't expecting!
Looking for the best TV installation company that services Pasco, Pinellas, Hernando, and Hillsborough counties? Suncoast Installs offers all of the above and more! Give us a call today at 727-480-8358 or request a quote.
[ninja_form id=1]