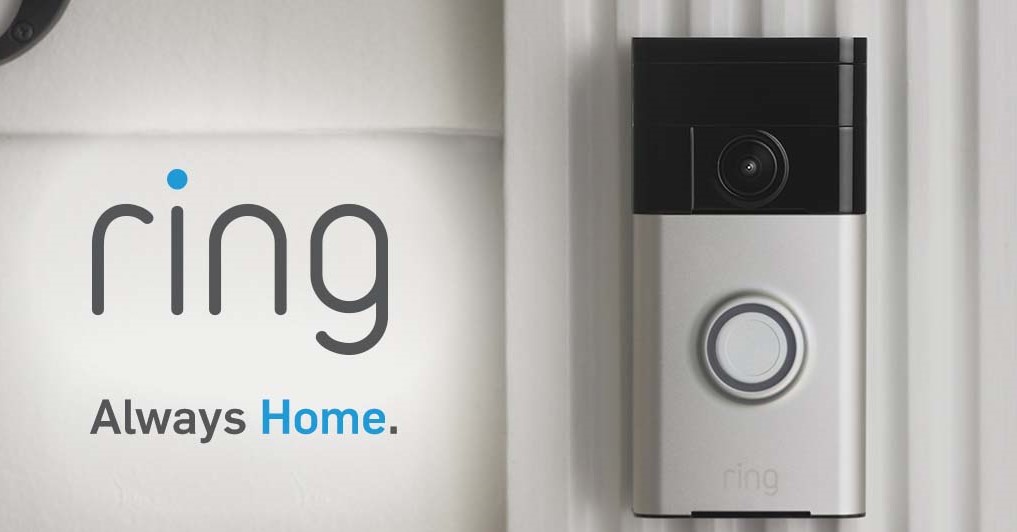 As Wesley Chapel Ring Doorbell installation professionals, here at Suncoast Installs, we are, of course, advocates of the Ring doorbell system. It's not because we install the system that we're advocates, however, it's what we know about video doorbell systems that make us advocates. Today we want to share some of those facts that we think that you'll find pretty interesting!
Wesley Chapel Ring Doorbell Installation Pros Share Some Interesting Video Doorbell Facts
A Video Doorbell Assists in Deterring Burglars
A report released by the University of North Carolina at Charlotte's Department of Criminal Justice and Criminology found that 60% of home burglars said that they would be more likely to target another home when encountering a home with any type of security system. This includes the Ring doorbell with its video streaming feature that allows you to see who is at your front door when your doorbell rings. The Ring also has a recording feature and give you the ability to go back and review footage which means that burglars are more likely to get identified and arrested by authorities.
A Video Doorbell Will Be The First Thing Over 1/3 of Burglars Encounter First
If your home has a video doorbell installed, a whopping 34% of burglars will encounter that doorbell when attempting to break into your home and according to our first point, they will turn tail and look for another home to target. How do we know this? According to the International Association of Certified Home Inspectors, 34% of home burglars enter the home they are invading through the front door! Additionally, 81% enter through the first floor, 23% enter through a first-floor window, and 22% enter through the back door. A smaller percentage of burglars enter homes through various other access points.
This just goes to show that the presence of a Ring doorbell or other electronic doorbell system at your home's front door can deter burglars just by being there!
Ring is Rated Tops By Many Reputable Electronics Review Companies
If you're not quite sure which video doorbell to go with, there are plenty of reputable electronics review companies that recommend trying Ring! PC Magazine ranks Ring in the top 3 video doorbell systems for 2019, Safety.com recommends the Ring 2 Smart Doorbell system as the best smart doorbell system on the market at this time, Tech Hive recommends the Ring 2 Doorbell as the best battery powered smart doorbell at this time, Digital Trends ranks the Ring Doorbell as the best choice in video doorbell system for 2019, and CNET ranks the Ring Doorbell as the best budget smart video doorbell for 2019!
Ring Doorbell Crime Studies Show a Serious Shift in Neighborhood Crime
To piggyback on our first point, the presence of the Ring Doorbell in homes was found to decrease neighborhood burglaries by 50% according to the LA Police Department. The department performed a study in which they observed two neighborhoods locally. One was fitted with Ring video doorbell systems and the other was not. They noted a 50% decrease in burglaries in the neighborhood that was fitted with the Ring Doorbell systems!
There Are Plenty of "Extra" Benefits of the Ring Doorbell System Compared to a Traditional Peephole
One article by Protect America took a look at the differences between installing a Ring doorbell and using the more traditional peephole in the front door. Among the added benefits noted for homes with a video doorbell installed…
The video doorbell provides a wider field of vision than the peephole
The video doorbell does not distort the face as much as the video doorbell might
Should an unsavory character come to your door, the video doorbell will record their appearance where a peephole will depend on your memory and many eyewitness studies have proven that in times of distress, the human memory can be extremely faulty.
The video doorbell installation also allows you to see who is at your door no matter where you are when they show up. This is obviously much more difficult to so with a peephole that's mounted to the back of your front door!
The video doorbell also allows you to communicate with whoever is in front of your camera so if someone is not supposed to be there, you can easily let them know that they have to leave or else they will be picked up by the local authorities!
Do You Need Assistance From Wesley Chapel Ring Doorbell Installation Professionals?
If you have invested in a Ring Doorbell system and need help with the installation, our Suncoast Installs professionals can help! Just give us a call today at 727-480-8358 and we'll set you up with an appointment with one of our technicians right away!