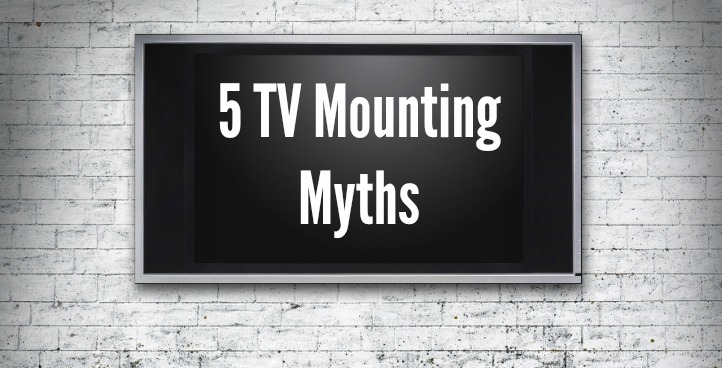 Many myths abound when it comes to TV mounting, so today we want to talk a little bit about five of the most common TV mounting myths to consider when hanging your flat screen TV!
Which of these TV mounting myths are you guilty of believing? Leave a comment below after reading through. Let's get to the list!
TV Mounting Myths to Consider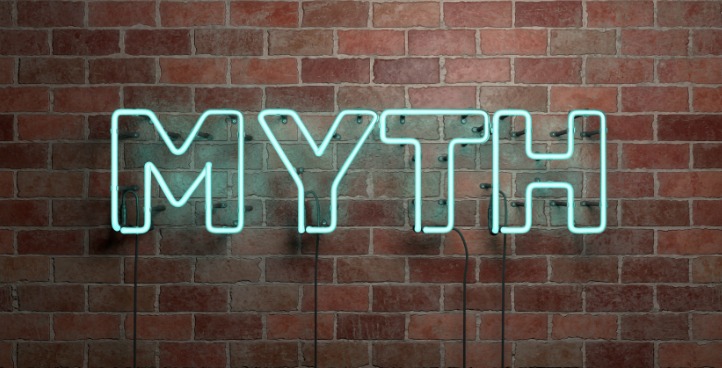 TV Mounting Myths #1:
The Heat from Your Fireplace Will Damage Your Fireplace Mounted TV
This simply isn't true!
The home fireplace is constructed so that heat that escapes the fireplace anywhere other than the main opening, is trapped inside the well-insulated flue of the chimney! This prevents heat as well as smoke from damaging your TV when it is mounted above the fireplace.
Worried that the heat escaping the front of your fire will damage your electronics when TV mounting? Don't be, TV installation at the correct clearance height above your fireplace opening will keep your unit safe!
TV Mounting Myths #2:
TV Mounting Results in Strained Necks!
Poor TV mounting may well result in strained necks, but making use of TV mounting brackets and correct placement can prevent this! A trained TV installer will not only be able to recommend the right mounting bracket for your needs, but they can also locate the correct placement for optimal enjoyment.
TV Mounting Myths #3:
A TV Can Be Mounted Anywhere!
TV mounting is only successful when every eventuality is taken into account! For example, is the wall being used for mounting made from a material that can support installation? Is there a means of supplying electricity to the TV? Is the TV in an area where it is protected from the elements? Are there any important lines running behind the mounting wall that could be compromised during TV mounting?
Here at Suncoast Installs, we can handle every type of TV installation, but it's important to know that no one should mount a TV when the conditions are not optimal!
TV Mounting Myths #4:
TV Mounting is Just a Matter of Hanging a Bracket
Many homeowners are under the misconception that TV mounting simply involves screwing a mount into the wall and affixing the TV to that mount. While it is certainly possible that this can result in a mounted TV, it rarely if ever results in a well-mounted TV.
To properly mount a TV it's important to locate the ideal viewing position for mounting, the ideal height for mounting, a wall that can support mounting, and a location with access to electricity.
TV Mounting Myths #5:
TV Mounting is Always Secure!
When mounting a TV, it's important to take numerous precautions to ensure that the TV itself is well secured. Many unfortunate homeowners have attempted TV mounting themselves only to have their TV come crashing to the floor in the following hours!
The truth is that TV mounting is only secure when the correct precautions are taken both in mounting the TV bracket and affixing the TV to the mounting bracket. This involves more than just screwing in a few screws and slotting the TV into a bracket!
To make sure that your TV is secure, you must know the integrity of your anchor wall, locate the correct position on the wall for anchoring, have the correct mounting bracket, have the correct mounting hardware, and have the correct TV mounting tools!
Find TV mounting a little too overwhelming? Let our experienced professional installers at Suncoast Installs help you with your TV installation, just give us a call today at 727-480-8358 or request a quote.

[ninja_form id=1]