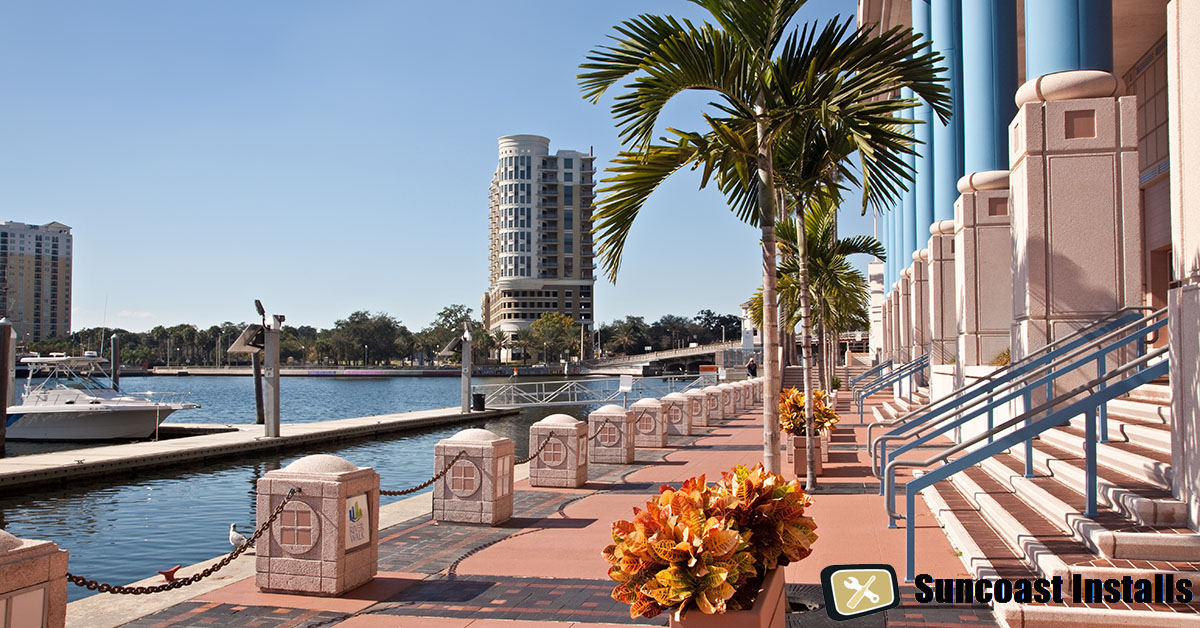 Florida professional installation services are everywhere but many people avoid hiring a professional for a job because they are intimidated by the cost and convinced it's a job that they can do themselves. There are more than a handful of reasons why you should call on Florida professional installation services rather than attempting DIY, though, and today we're looking at just a few!
Florida Professional Installation: 5 Reasons Not to DIY
1. Tools Can Be Expensive
To get any type of installation job done correctly it's important that you have the right professional tools on hand. Sure, you could improvise, you could use those basic tools you have in your emergency toolset, but if you want to ensure that your installation job is done correctly and that it is done safely, you want to call on a professional. A Florida professional installation expert will always have the proper tools on hand for the job and can often get the job done for you for the cost you would pay for a single professional tool to do the job yourself!
2. You Have a Landlord
If you are renting your home you won't always have a landlord who is willing to let you install a wall mounted television, add a new ceiling fan, or install a surround sound system. In the event that you do have a landlord who is willing to let you do any of these things, the chances are great that they won't want you to take on the job yourself. If your landlord requires that you leave installation jobs to Florida professional installation companies, Suncoast Installs is here to help!
3. You Have a New Home
If you've just purchased a new home you may be hesitant to put any holes in those new walls or to meddle with your new – but generic – ceiling fan. If you're afraid to put the first holes into your new home's walls in case something goes awry, Suncoast professional installation experts can help! We have years of installation experience with everything from ceiling fans to television mounts and we're here to help you. No matter what it is that you need installed we can guarantee that our professionally trained installation experts will get the job done neatly, professionally, and without ruining those brand new painted walls and ceilings!
4. You Physically Can't Install Something Yourself
Sometimes installing something yourself just isn't an option. You may have a disability, you may be ill, you may be limited in height, or you may be otherwise limited and just need help with installation. Whatever limits you may be facing, our professional installation experts can help you to install anything and everything you need installing and you don't have to risk injury or detriment to your health, you can just sit back and watch knowing that your installation project is in the hands of a professional and that your installation service is fully covered by our three year guarantee!
5. Fears and Phobias
One of the most frequent reasons that our Florida professional installation services team is called on is fears and phobias. It may sound silly to some of you, but to anyone who suffers from a crippling fear or phobia, it can be exceptionally frustrating knowing that you can't get a "simple" job done. Whether you're afraid of heights or anything else, our installation technicians can help! You no longer have to hyperventilate over the idea of climbing a ladder, instead, you can just give us a call at Suncoast Installs and have one of our technicians come out to you and get the job done for you. Not only will it save you the panic and frustration of having to face a paralyzing fear, but it will also ensure that your installation gets done professionally and is covered by our three-year guarantee!
Need Florida Professional Installation Services?
If you need Florida professional installation services, we can help! Whether you are having trouble with an installation project because you don't have the right tools on hand or whether you're running into problems because you just can't face a ladder, we're here for you! Suncoast Installs has been servicing West Florida installation needs since 1999 and we're ready to help you too! Just give us a call today at 727-480-8358 and let us know how we can help you!