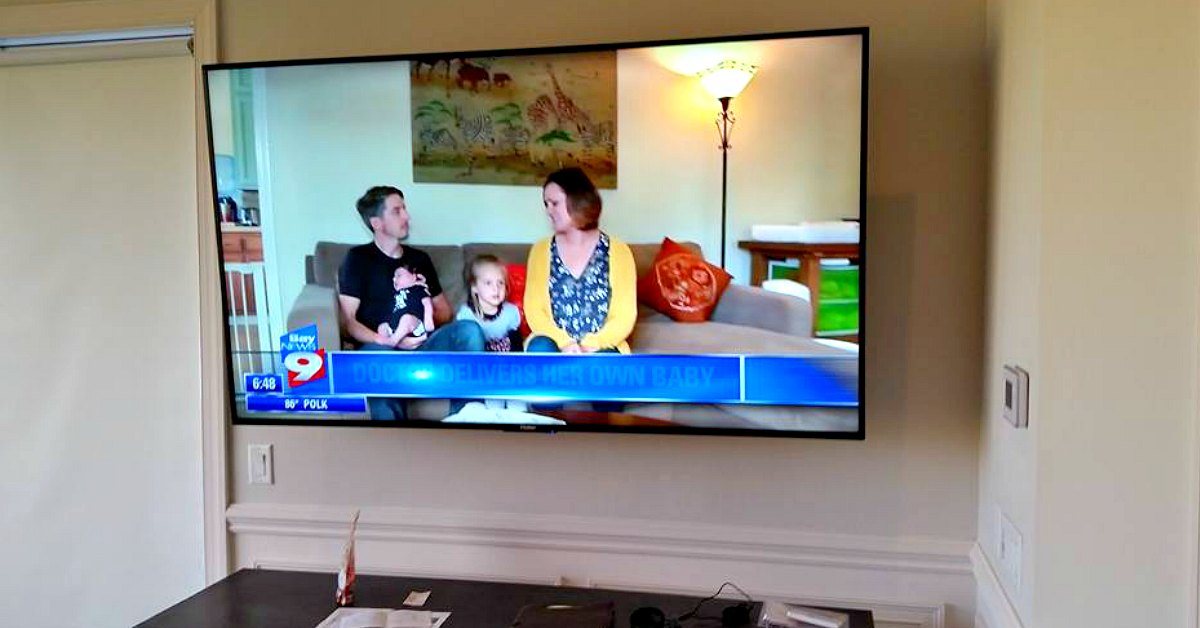 To get a truly clean and professional appearance for your TV setup, hidden wiring TV installation is a must. Unfortunately, not all TV installation companies know how to properly hide wiring during the TV setup process. Luckily, Suncoast Installs has a team of professional installers who have decades of experience with this type of installation under their belts!
What is Hidden Wiring TV Installation?
Hidden wiring TV installation is the installation of a television where wiring to the television and TV components is fully hidden. Most of our clients request that their wiring is hidden behind walls to give the cleanest appearance possible. In-wall wiring isn't the only way to hide wiring while installing a TV though, and here at Suncoast Installs, we do offer a few alternatives.
Isn't Hidden Wiring TV Installation Messy or Dangerous?
Here at Suncoast Installs a few of our past clients have raised concerns about the hidden wiring TV installation process. They worry about the mess that hidden wiring may leave behind or about the danger of hiding wiring in walls.
Firstly, every one of our technicians here at Suncoast Installs is taught to be respectful of your home. This means that they will never leave your home in a state other than that in which they found it when they arrived. Even if you have the wiring for your TV hidden in the walls, your technician will vacuum up and dust, remove any debris, and leave you with a perfectly immaculate installation site!
What about the danger of in-wall wiring?
When done properly by a professional with full licensing and decades of experience, in wall wiring is just as safe as can be! Yes, a homeowner with no electrical experience may well get themselves into trouble with a hidden wiring TV installation project, but here at Suncoast Installs, we are so confident with our work that we even offer you a 3-year warranty!
Suncoast Installs Is Currently Offering Free Hidden Wiring with Any Flat TV Installation!
Are you interested in getting your flat screen TV installed with hidden wiring but aren't sure who to consult? If you live in the west central Florida region, Suncoast Installs is here to help!
Not only does Suncoast Installs have a full team of trained professionals who can install your TV with hidden wiring, but right now, we are offering free hidden wiring with any flat TV installation!
Yes, you read that correctly, just give us a call to set up your flat screen TV installation and we will hide your wiring for free!
Unlike other hidden wiring TV installation companies, we know that hidden wiring is a necessity for many of our clients. We don't want to charge you a fortune for something that you see as a necessity, so for a limited time, we are including it for free with your flat screen TV installation!
Set up your appointment for free hidden wiring TV installation today by giving us a call at (727)480-8358!