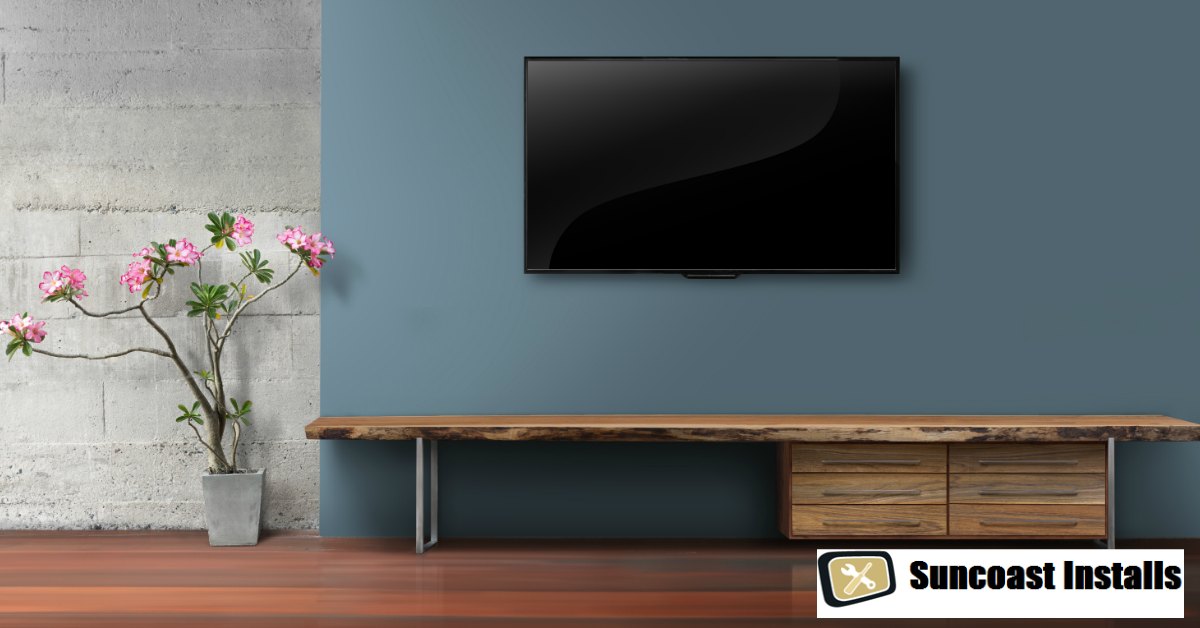 When it comes to LED TV installation, things can begin to get quite tricky if you introduce unusual surfaces. What do we mean by "unusual"? Outdoor TV mounting, mounting your TV over the fireplace, installing your LED TV overhead, etc. Each of these projects requires a special kind of skill.
Each of these projects requires a special kind of skill as well as specific tools that will help with installation. Today we're going to talk about 6 tips from the professionals for mounting your TV on difficult surfaces.
6 LED TV Installation Tips for Mounting on Difficult Surfaces!
1. Use the Right Tools!
Different installation surfaces require different tools for mounting. For example, a traditional drill bit is going to have trouble mounting on brickwork and tiling work will crack with the wrong tool!
Before your LED TV installation project, make sure that you have the right tools to mount your TV on the surface in question! If you're unsure of what tools you might need, it's time to call in the professionals!
2. Have a Partner on Hand
Things can get hairy when mounting a TV on a traditional surface, but difficult surfaces add a whole new dimension! Make sure that you always have a partner to help you with your project, they can help to lift and level as well as hand you the tools you need!
Don't have anyone who can help with your LED TV installation on difficult surfaces? Why not grab a cold one, give us a call, and leave the job to us?
3. Be Gentle
It may sound like a strange tip, but you'd be surprised how many clients we visit after "DIY gone wrong" when tempers frayed!
Mounting a TV on a difficult surface is about taking your time and being gentle so that you don't damage your mounting surface. Too much force and you can crack your tile, shatter your stucco, or drill through those important "behind the wall" structures!
Have a short fuse? Then leave the job to the professionals instead.
4. Hardware Matters
Mounting brackets vary. Unfortunately, many DIY'ers don't know this. In fact, they think that all mounts are created equal! This is simply not true!
Different pieces of mounting hardware are rated differently depending on their weight capacity as well as where their construction. Using the wrong hardware will not only cause your TV to come crashing down, but it may also bring the front of your chimney stack down with it!
Not sure which mounting bracket is best for the job? Don't panic, give us a call at 727-480-8358 instead and we'll get you taken care of!
5. Use Common Sense!
When it comes to any type of DIY, using your common sense can save you a lot of heartache! What do we mean?
If you feel resistance, STOP.
If you aren't sure about something, don't do it.
If a deal seems too good to be true, it usually is, so don't go cheap!
If you think you're in over your head STOP and call the professionals.
6. Assess the ENTIRE Situation
Sure, a TV above your fireplace might look nice, but does it offer practical viewing for you and your family?
A TV out on the lanai seems like a fabulous add-on, but is it protected from the elements or will you lose your TV to weathering?
It's important to consider ALL factors in this type of situation before deciding on where to mount your TV. Not sure whether your location is practical or not? Give the professionals a call and they can help to assess your location for you!
Could You Use a Little Help?
There is no shame in admitting that you just don't know how to complete a job professionally and safely. In fact, the world would be a safer place if more people could admit it!
If you think that you could use a little professional help with your LED TV installation on any type of surface in west Florida, give us a call at 727-480-8358! We'll be happy to help!