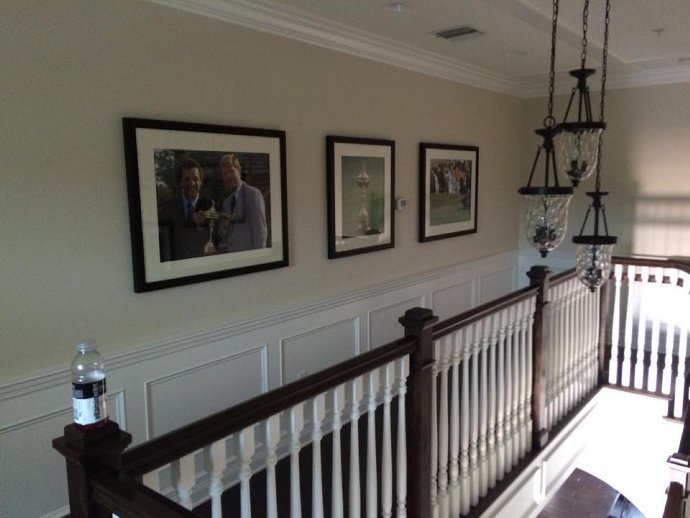 Professional art installation is a must have service if you are truly serious about your art collection. Even if you're not a serious art collector, however, you could benefit from a professional art installation specialist helping you with your installation. Why? Allow us to explain!
Why You Should Consider Professional Art Installation
Whether it's a Picasso or your grandma's favorite painting, how incredible your piece looks on the wall depends upon how it is installed. We know, you're asking – "but isn't installation just hanging it on a picture hook?" Well, the answer is no!
Hardware
Proper installation of your art pieces means using the appropriate hardware. That means that what you use to hang your art piece is sturdy enough to hold the weight of the piece and stable enough to keep it on the wall.
Placement
You may not think about it, but where you place your artwork has a lot to do with its final appearance. For example, you don't want to place a piece of art in direct sunlight. UV light and reflection will both ruin your art piece! Here at Suncoast Installs, we specialize in art placement, so if you have any questions about where to place your pieces for optimal exposure and minimal problems, give us a call!
Lighting
Sunlight isn't the only light you need to worry about when it comes to displaying your art pieces. To properly exhibit any art pieces, you need to have the right kind of lighting to highlight your pieces without glare. There are many different types of lighting that you can use to spotlight your pieces and here at Suncoast, we know which lighting works best for specific situations.
Leveling
Leveling artwork sounds simple enough, but if you're someone who lives alone or someone who lacks the strength to install your art, it can be incredibly difficult. Here at Suncoast Installs, we have all of the proper installation tools to ensure that your artwork is level. Plus, if you have multiple pieces to hang, we have the tools and means to space these pieces equally so that they really pop!
Specialty Mounting
Not all artwork can be framed and hung, some pieces are more difficult to exhibit. Whether you're looking to have a sculpture put on display or a collection set up on shelving, we can help! There are many different specialty mounting options and we have experience with every one.
Need Our Help?
Need help with professional art installation? We are ready and willing to help! If you live in West Florida pick up the phone and give us a call at 727-480-8358 to make your appointment today.