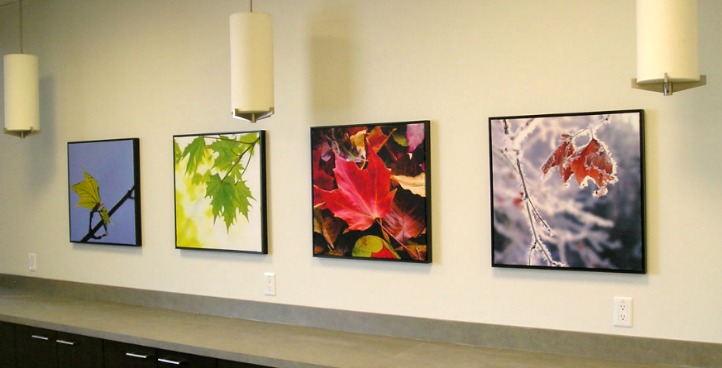 Hiring professional picture hangers can save you a lot of time and effort, but most of all, it can save you a whole lot of frustration!
Here at Suncoast Installs, we specialize in a variety of services from TV installation to picture hanging. The one thing that they all have in common, though, is that all of our services are designed to serve YOU.
You may never have considered hiring professional picture hangers before; if that's the case, allow us to give you three reasons why you may want to consider it!
3 Benefits of Hiring Professional Picture Hangers
1. No Heavy Lifting or Juggling Artwork
When you hire professional picture hangers it means that you don't have to worry about lifting those heavy solid wooden frames or juggling artwork, hardware, tools, and levelers.
With years of experience under our belts, we have a formula for picture hanging that will get your artwork up and showcased in no time at all. The best part? You get to sit back and watch the process without lifting a finger!
2. Calling in Reinforcements
No, we're not talking about our professional picture hangers, we're talking about the hardware that you need to hang those extra heavy art pieces! Most homeowners think that they can use a traditional picture hanging kit to hang any piece of art in their home. The truth is though, that once art pieces hit a certain weight threshold they require reinforced hanging so that they don't fall off the walls!
Here at Suncoast, we have everything needed to hang even the heaviest piece of artwork which means that you don't have to go hunting for specialized hardware or tools!
3. "Is That Picture Crooked? No, But It's a Few Inches Too Far to the Left…"
You know the frustration you feel when you are trying to hang two or more pictures in a sequence and you just can't get the spacing right? You finally manage to get everything level and hung only to find out that your spacing between pictures is completely off.
Most homeowners tell themselves that they'll fix the spacing issue later, but the truth is that they rarely do! Avoid this mistake in the first place and avoid waiting months before fixing it by hiring a professional in the first place! With professional spacing tools, our picture installers will get your spacing right everytime.
Don't be afraid to admit that picture hanging isn't your forte! Allow us to hang your art professionally and save yourself the hassle. Just give us a call today at 727-480-8358 and have your pictures hung in no time at all.