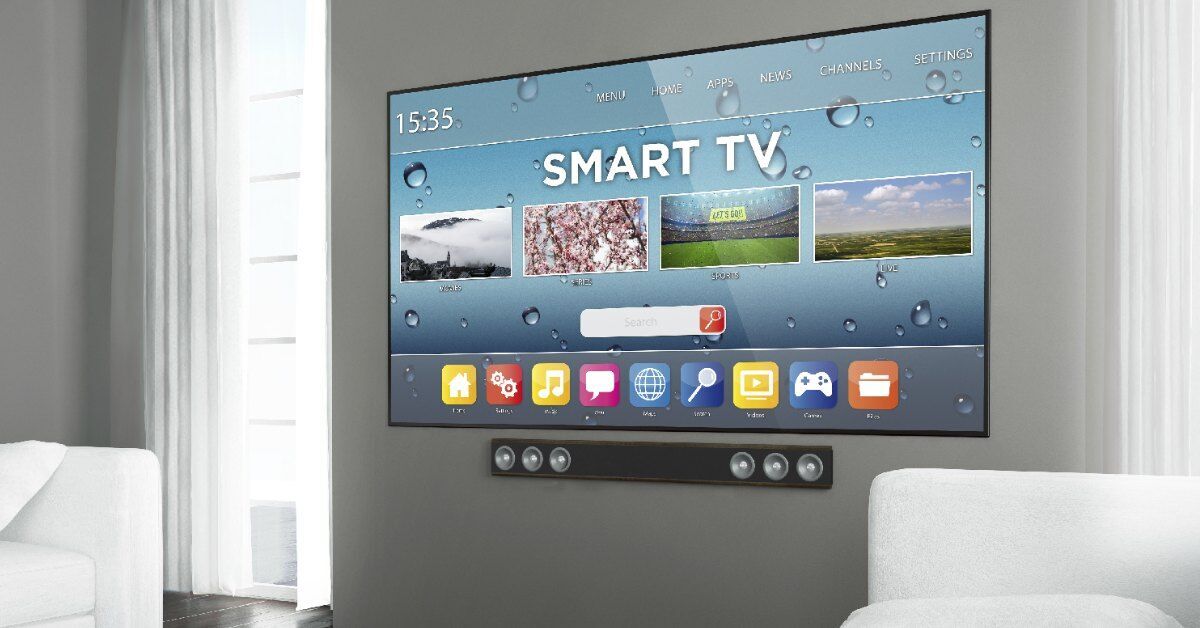 What type of services can you expect from a Tampa installation company? As the top installation company in Tampa, Suncoast Installs offers a wide range of services to homeowners from TV installations to art hanging. Most homeowners are familiar with the availability of TV installation services, but did you know that there are plenty of other installation services that you can hire a professional to do for you? Today we want to talk about some of the services we offer and how we can help you!
Tampa Installation Company Services Offered by Suncoast Installs
Suncoast Installs offer installation services to Hernando, Hillsborough, Pasco, and Pinellas counties. These services cover just about anything you could need help with, but take a look at some of our most popular services below.
Tampa TV Installation Services
If you have ever needed help installing a television in your home, you are likely familiar with TV installation services. What you might not know, however, is that not all TV installation companies are the same. Here at Suncoast Installs, we aren't your average TV installation company because we don't just setup or mount your TV when we help with your project. Our technicians will also work with you to hide your wiring, set up your external components, and even program basic functions into your remote for you so all you have to do is turn the TV on when your appointment is over!
Art Installation Services in Tampa Bay
Art installation can be complicated depending on what you are installing. You must consider the shape of the item you need hanging or displaying, how to best display it, how to ensure it's fully supported so it doesn't fall from the wall, how to protect a valuable piece from exposure to UV rays…there are a million and one considerations to ensure that your art piece is presented in the best way possible. Rather than have to consider all of this yourself, our professional installation experts at Suncoast Installs can put their years of experience to work for you and get your pieces displayed in no time at all!
Picture Hanging Service in Tampa
Art installation and picture hanging services aren't necessarily the same thing. Here at Suncoast when we talk about art installation, we are usually referring to collectors pieces, sculptures, etc. Any piece of art that isn't your traditional picture or painting. You can hire us for your picture hanging needs, though, and we will put every ounce of care into hanging your pictures as we do into displaying more complex art installation projects! All you need to do is give us a call and let us know what you need hanging, how many pieces, where you want them installed, and we'll get on the job!
Speaker Installation in Tampa
Speaker installation can involve installing wireless speakers or wired speakers. Here at Suncoast, we can install any type of speakers in your home whether you're interested in funneling music throughout your house or just setting up speakers in your home theater room, we can help. We have decades of experience in setting up the best performing home entertainment systems and speaker systems in the area and no matter where you want those speakers setup, we can make sure that you get the best sound quality for the layout of your room and the setup of your television or music system.
Home Theater Setup Service in Tampa
Home theater setup is  a bigger project for any installation company, but with decades of experience, here at Suncoast we don't run away from the bigger jobs! We don't just set your TV up, hook up a few cables, and stick speakers on a shelf and call it done. We believe in quality service and providing all of our clients with a home theater system that they would be proud to show off. We put time into ensuring that your TV is mounted or displayed in an optimal position for everyone in the room to get a good view. We make sure that there's no glare from the windows in your room. We setup and mount your speakers while hiding wiring to keep everything looking streamlined and clean. We make sure that all of your necessary components are hooked up correctly and positioned within reach. Lastly, we make sure that everything is working well and your remote control is programmed for immediate use so you don't have to do a thing!
Soundbar Installation in Tampa
Soundbar installation is a newer installation service we have been performing with increased frequency lately. More and more homeowners are finding that they don't just want their mounted TV to sit with a soundbar on a shelf or in a cabinet underneath. It just takes away from the clean appearance of a good installation job. That's why we provide soundbar installation to our clients! Mounting your soundbar under your TV on the wall gives the appearance of the bar floating under the TV and it provides much better quality sound because your soundbar doesn't vibrate on any surface like it would sitting on a shelf!
Looking to Hire the Best Tampa Installation Company to Help You?
If you live in the Suncoast Installs service area and need help with any type of installation project, don't hesitate to pick up the phone! If it hangs from your ceilings or walls, we can install it for you! Just dial 727-480-8358 to get your appointment set up today.