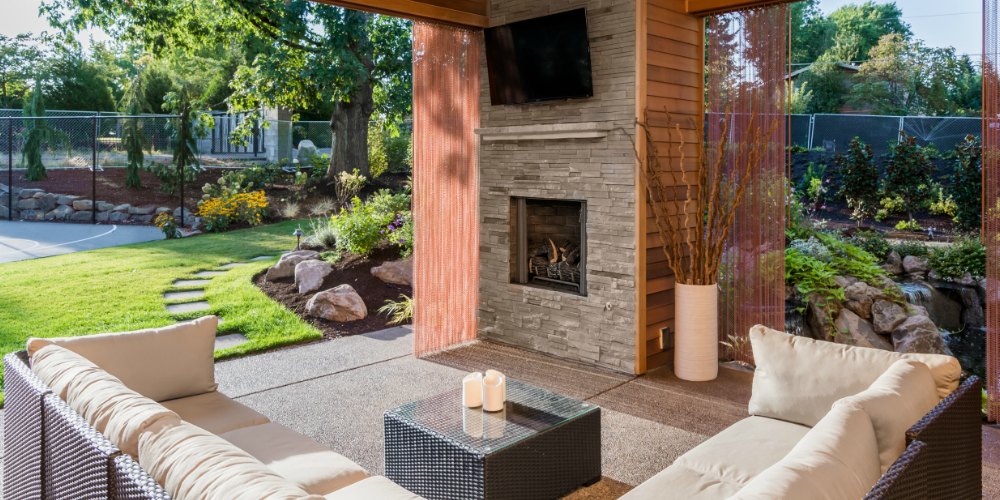 If you are planning on doing your Tampa TV install yourself, there are a few things that you need to consider before you begin the installation process. Today we want to talk about a few of those things and why they are important so that you can properly plan your installation before you get yourself in trouble!
What to Consider During Your Tampa TV Install if You're Doing it Yourself
Do You Rent or Own Your Home?
If you own your home then you can do just about anything you want inside it including drill holes into the walls to mount your TV. If you rent your home, however, this might be a problem. The first thing you want to do is take a look at your lease contract. What type of rules and regulations are outlined in reference to making modifications to your apartment?
If there is nothing in your leasing contract that explicitly addresses TV mounting on your walls, give your landlord or landlady a quick call. It's better to be safe than sorry and face huge fines after moving out of your home. Ask your landlord/lady about their policies on wall mounting your television and don't argue!
If wall mounting your TV is not permitted don't panic, there are other options like swivel base TV mounts and entertainment units that have elevated mounts built into them.
VESA Patterns
If you're going to be mounting your TV on your wall, you need to understand VESA patterns. The term "VESA pattern" refers to the pattern of holes on the back of your TV and how they are placed. MOST TV manufacturers go by universal VESA patterns, but not all manufacturers do. Before you start doing any work on mounting your TV take a look at the hole pattern on the back of your TV and see what VESA pattern you have so that you can choose the right TV mount.
The easiest way to determine the VESA pattern of your TV is to look up your make and model number on the manufacturer's website. If you can't find information this way, take out a tape measure.
VESA patterns are measured in millimeters – the horizontal distance between holes x the vertical distance between holes. There are a "regular" group of VESA measurements that are used by big brand TV manufacturers and then there are some TV's that don't use these. Whatever the measurements you come up with, use them to determine which TV mount will fit your TV.
TV mounts are available in size ranges, you will be able to determine which is right for your TV by using the VESA pattern measurement and seeing which size range yours fits between.
Can You Mount Your TV at Eyeline?
The best and most comfortable height to mount your TV is the height at which it is in the middle of your eyeline without your having to crane or strain your neck. This is measured from a sitting position and for most people it falls at around 42″ from the floor. This is the best location for a TV mounted in a common area such as your living room.
There may be instances where you will want to mount your TV at other heights depending on the room you are mounting your TV in and the structures in the room you are mounting your TV in. For example, if the only wall you can mount your TV on has a fireplace, you may have to mount the TV over the mantle. The bedroom is another room where you might want to mount your TV a little higher since you will be laying in bed watching TV.
When you do have to mount your TV at a height other than eyeline, you have to invest in a TV mount that will allow you to adjust the TV angle and or height so that it is in optimal viewing range. You may want to take a look at our article on the different types of TV mounts to find the right one for you, but essentially you can choose from a full-motion mount, a tilt mount, or a mount that simply pulls out from the wall without adjusting the tilt angle of your TV.
Is There Space For Other Components?
One area that most DIY Tampa TV install projects fail in is pre-planning. One of the biggest aspects of pre-planning aside from the mount you choose and the safety of where you will mount your TV is the space around where you will be mounting your TV. Not only do you need to consider the placement of wiring and access to a power source, but you also have to consider the added components that you will be using with your TV. For example, you may want that clean look of a TV in the center wall with the cords stored behind the wall. This is all well and good, but where do you plan to store your other TV accessories? Your cable box, your DVD player, your sound bar, etc. You need to plan ahead and have somewhere to mount these items or a recessed area to hide them in. You may also simply want to set them on an entertainment unit below the TV, but whatever you do, make sure that you plan correctly so that your remote control signals will be readable! There's nothing worse than getting your setup just perfect only to realize that your cable box can't read your remote control signals!
Not Sure You Can Do Your Tampa TV Install Yourself?
If you have more questions about installing your TV or you just aren't sure that it's something that you can do yourself, pick up the phone and give Suncoast Installs a call! You can reach us at 727-480-8358 and we can get you an appointment set up with one of our professional installers in no time at all!