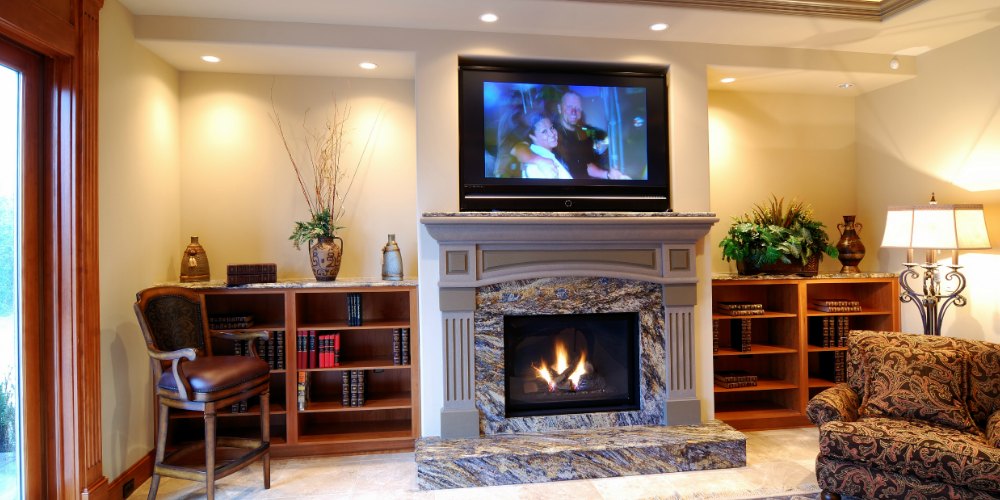 Are you looking for a West Florida TV installation company to help you to get your new TV installed? Whether you are looking for a tabletop or wall mounted setup, we have professional installation technicians who can take care of the job for you. Wondering why you should trust Suncoast Installs for your west Florida TV installation? Here are just a few great reasons!
West Florida TV Installation: 6 Reasons You Should Call Suncoast Installs
1. Professional Service Technicians
When it comes to west Florida TV installation services, it's important that you only allow professional service technicians into your home to complete the job. Why? Aside from the obvious reason that a professional service technician is going to get the job done properly without the risk of your TV falling off the wall, it's important that you don't allow just anyone into your home! When you invite an installation technician into your home, you deserve to know that you and your family are safe with a technician who has undergone a complete background check. Suncoast Installs provides that.
2. Fast Service
One of our biggest pet peeves is calling someone for service only to be told that we need to stay at home and wait for the technician to show up " sometime" between 9 am to 5 pm. We don't know about you, but we don't have that kind of time window in any given day, which is why we don't ever ask that of you. When you ask us to complete your west Florida TV installation for you, we provide you with an appointment time and we show up ON TIME for that appointment every time!
3. Attention to Detail
Not all installation companies are created equal. When you invite an installation expert into your home, you need to know that they are going to treat your home with respect and pay attention to the little details of the job you have hired them to complete. Here at Suncoast Installs, our technicians always take those little details into account when they install your television for you. For example, when we mount your television on the wall for you, we don't leave behind drywall powder or any packaging from your TV mount, we make sure that your home is just the way that we found it…with the exception of that new TV on the wall!
4. Same Day Installations
Almost every west Florida installation company out there is going to ask that you wait a week or so for your TV installation appointment with them. Here at Suncoast Installs, we know that sometimes things come up and you need an installation project taken care of sooner rather than later. So, instead of making you wait as those other guys do, Suncoast Installs sets aside a number of same-day appointments to get your job done when you need it!
5. A Service Guarantee
Suncoast Installs has been in business in west Florida for close to twenty years. Why have we been relied upon by West Florida for that long? In addition to the quality of our service, our three-year guarantee on service has a lot to do with it! Most installation companies don't offer any type of extended guarantee on their services, but here at Suncoast Installs, we have so much confidence in the quality of service that we offer a full three-year guarantee on our services! Why do we offer such a long guarantee? Because we want you to feel secure in using our services and because we know that you aren't going to need to rely on that guarantee!
6. Multiple Installation Services
In addition to offering wall mounting TV installation and tabletop TV installation, our technicians here at Suncoast Installs are also well experienced in various other installation services. We have experience installing artwork, ceiling fans, kitchen cabinets, window dressings, window blinds…there really is nothing that we can't take care of for you! That means that when you call us for your TV installation service and you have a number of installation jobs that need taking care of, we can help you to take care of them all during your appointment time!
Ready to Get Started on Your West Florida TV Installation?
If you're ready to get started on your West Florida TV installation, give Suncoast Installs a call today for quality service at a price you can afford! Just pick up the phone and dial 727-480-8358 and let us know how we can help you today!