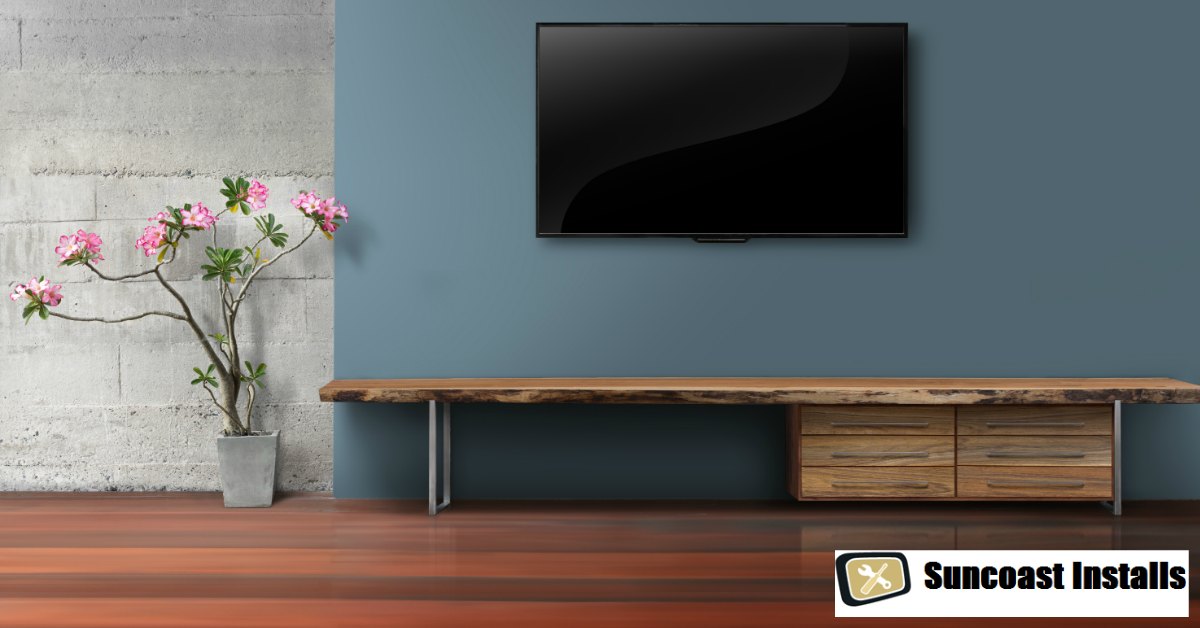 So, why should you hire an LED TV installer to mount your television when it's something you're pretty sure you could do for yourself?
Plenty of homeowners go into TV installation jobs thinking that it takes little more than a bracket, some screws, a drill, and your TV. Unfortunately, things often go a little pear-shaped when this turns out not to be true. You see, installing a television of any type involves much more than a simple mounting job. Don't believe us? Look at these 5 reasons why you should trust your job to a professional!
5 Reasons You Should Hire an LED TV Installer to Mount Your Television
 1. It's a Two-Person Job
Your TV is heavy and in order to mount and install your LED TV, you are going to have to lift your TV to mount it. Having a professional do this means no back ache for you and no accidentally dropping your TV!
2. Placement is Key
To properly mount anything, it's crucial that you understand the structure of the wall. Without the right tools to see behind your wall you could easily drill through water pipes, mount the TV to an unstable section of wall, and worst of all – hit electrical cables!
3. Tools Are Expensive
Whether you are mounting your LED TV on a brick chimney or to a section of wall, you need the right tools for the job. Often, this means having to invest in expensive tools that you may not plan to use again. A professional LED TV installer, however, has these tools on board – the best of the range – and saves you the time and work as well!
4. Not Every Mount is the Best Mount For the Job
Many homeowners believe that a TV mount that is aesthetically pleasing is all they need. There is much more that should go into choosing a TV mount, though. The right TV mount must be able to angle correctly, hold the weight of your TV, securely mount to the wall material in question, and adjust where necessary.
5. Things Don't Always Go To Plan…
When DIY'ers attempt to mount their own LED TV's, things don't always go to plan. Whether it's the mount chosen, the weight of the TV, the lack of knowledge on how to secure the mount to the wall, or…well, anything else, things sometimes go wrong. Things go wrong much more often for the DIY'er than for the professional and should things ever go wrong for your installer, well, they're fully insured for that!
Looking For an LED TV Installer in West Florida?
If you're looking for someone to install and mount your LED TV in West Florida, just give us a call here at Suncoast Installs! You can reach us at 727-480-8358 and we will get your appointment setup in no time!