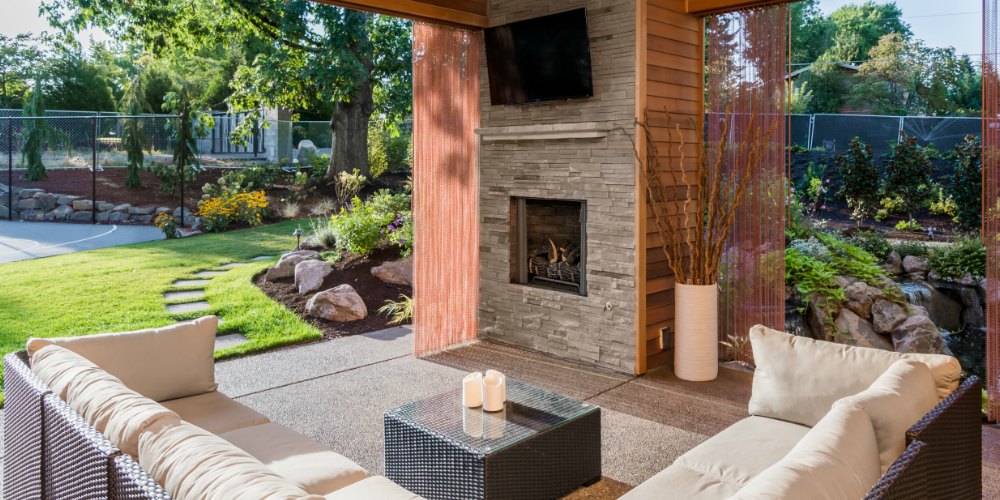 West Florida TV installation company Suncoast Installs here to tell you what you need to know about outdoor televisions! Here in Florida, outdoor televisions are a pretty popular concept, particularly once summer starts to come to a close and you and the family are spending more time out by the pool. There are a few things that you should know about outdoor televisions, however, before you contemplate getting your own installed and today we're going to touch on those things.
West Florida Outdoor Televisions Installation Company Shares What You Need to Know
Outdoor Televisions Aren't a Job For the DIY Novice
When it comes to installing outdoor televisions, this is a job best left to the professionals EVERY TIME. Why? Because there are so many factors to take into consideration when installing your outdoor TV that it's just best to hire a professional who has the tools and the knowledge to get the installation done correctly.
Indoor and Outdoor TV's Aren't the Same Thing!
When installing an outdoor TV make sure that you purchase an outdoor TV! Indoor and outdoor TV's are not the same thing and installing an indoor TV outdoors can result in a lot of problems. Outdoor televisions give a better picture of outdoor lighting conditions, are designed to dissipate heat, and are developed to withstand the elements. Use an indoor TV and you'll quickly find that the picture is of poor quality, the TV overheats, and the elements cause damage to your TV.
It's also important to keep in mind that if you decide to use your indoor TV outdoors anyway, you are more than likely void the warranty.
It's Not Just Your TV That Needs to Be Rated For Outdoor Use
When it comes to mounting your TV outdoors, you need to be sure that your TV AND your TV mount are rated for outdoor use. Mounting an outdoor rated TV with an indoor-rated mount outdoors will quickly lead to your new TV mount looking worn and your outdoor-rated TV lying on the ground. Indoor-rated mounts are not protected against the elements and can weaken or rust very quickly. Invest in a sturdy outdoor TV mount and you won't have to worry about rusting or damage from the elements.
Consider the Type of Outdoor TV Mount You Choose Too
There are different types of outdoor TV mounts just as there are different types of indoor TV mounts. You want to choose the TV mount that offers the best field of vision for your viewing area. For example, in some areas like above an outdoor fireplace, a fixed tilt mount may work perfectly. If, however, you have a wider seating area and need to give your TV a little more movability, you will want a full motion mount.
…About Those TV Cables…
You guessed it, those TV cables that you purchase for your outdoor TV installation job also have to be rated for outdoor use. This is something that many people neglect when they bring home the supplies for their professional installer to get the job done. Not sure if the cables you want to use are rated for outdoor use? Call your installer and ask for recommendations or ask a professional at the electronics store for their recommendations.
Consider the Size and Weight of Your TV
When you want your TV installed outdoors, it's crucial to consider the weight and size of the TV when it comes to the area that you want it installed. For example, you may be tempted to get the biggest television possible, but if the wall space you have outdoors is limited, this size TV may not fit! Start out by measuring your outdoor space and determine the maximum TV size you can select without it looking out of place. Once you've chosen the TV size, consider the weight of the TV options you have available. Heavier TV's will require more supportive mounts as well, so make sure that you have access to an outdoor-rated mount that will support the television you choose.
Know What Makes a Good Placement
When mounting your TV outdoors, your professional installer will have an idea of where the best location for mounting is. Their opinion is based on a number of elements and if you want some idea of your options, you should consider these elements too!
Consider the glare of the sun. If your TV is reflecting the glare of the sun during the times when you are most likely to be outdoors, the space you have chosen is a poor one.
Consider exposure to the elements. While your outdoor-rated TV is rated for outdoor use, you don't want it placed in an area where it is directly exposed to the rain etc.
Consider the surface you want the TV mounted on. Is it a safe surface to secure the TV to? Will securing the TV to it compromise the integrity of the mounting surface?
Consider the TV mounting height. Are there limitations on the mounting height of the TV in the area you have chosen? If so, make sure that your guests won't be craning their neck to watch television all of the time. If you can't mount the TV in direct eye line, then invest in a mount that allows for the viewing angle to be adjusted.
Do You Have the Power?
Your outdoor mounted TV will need a power source and this can dictate where you mount your TV and how the wiring is run. Your professional outdoor TV installer will be able to help you determine whether an area you have selected is a good option for access to power and setting up wiring for your new outdoor TV.
Ready to Have Your Outdoor Televisions Professionally Installed?
If you're in the west Florida area and are ready to have a professional come to your home and install your outdoor televisions for you, Suncoast Installs can help! Pick up the phone and give us a call at 727-480-8358 today!